Phobidden Fruit Vietnamese Kitchen Restaurant, Bengaluru
To being with, I simply love this place! This has been our go-to place for my husband and I. Every chance we get; we definitely visit it. This time we introduced our friend to this place. Trust me he was a happy camper at the end of our meals.
I really love how simple and unassuming design of this place is. It definitely has the warmth to it, although some might feel a little too close to the next table. You know this place is good when you see people waiting outside always. I have seen the owner many times ensuring you are welcome with a smile and served properly.
Let's talk about the best part now 'FOOD'. Phobidden Fruit place doesn't stop to surprise me. Every time we go there we end up trying new dishes and love it! Many vegetarians would turn away thinking this is Vietnamese food, what options will they have! But trust me there are plenty.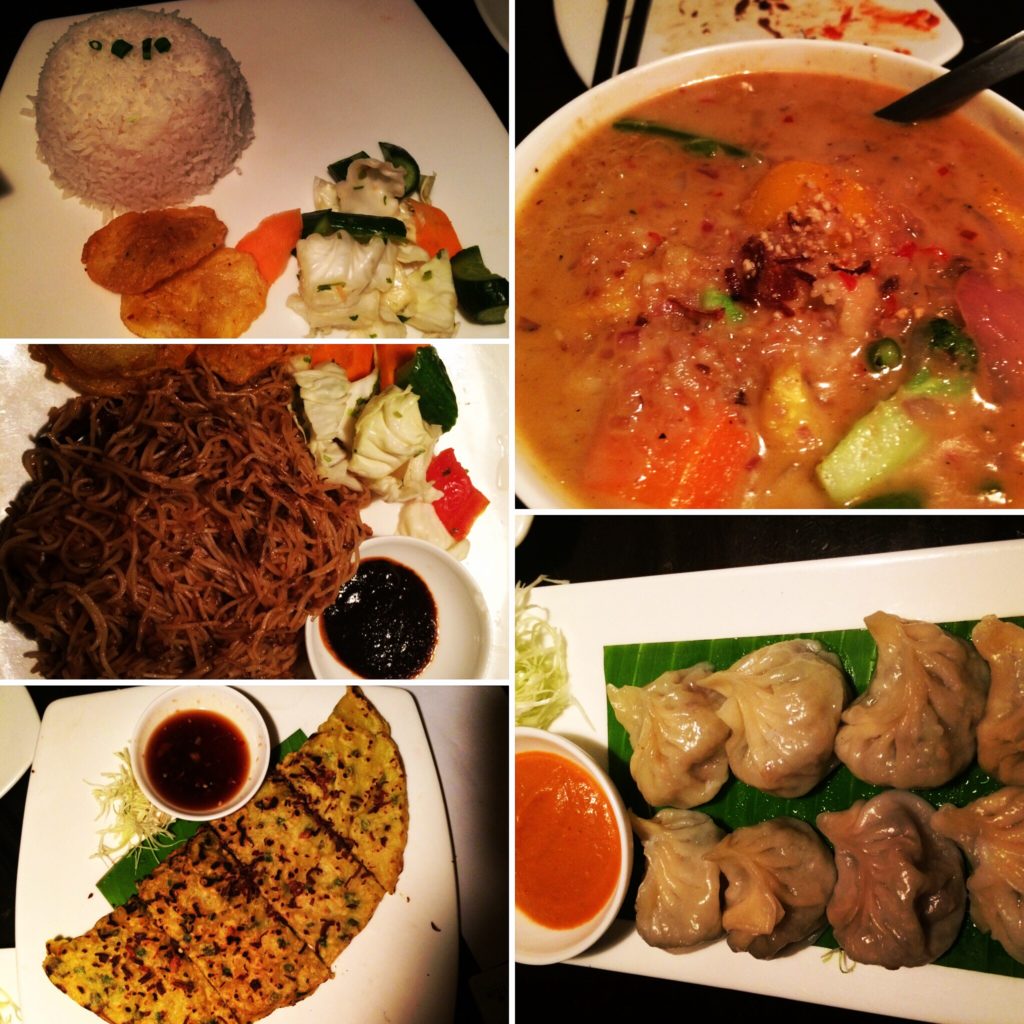 Our entire order, of course, was vegetarian.
We ordered Ban Xeo and as always Mekong momos for starters. Banh Xeo dish reminds me off our India dish Cheela or Ghavan (India's savoury crepes). Only this one seems to be made with rice and stuff with delicious mushrooms, onions & Sprouts. They serve this with a soy based sauce which compliments it perfectly. As for Mekong Momos, they steamed dumpling stuffed with vegetables served with tomato garlic dip. I really enjoy these with this spicy sauce they have in a little jar at every table! Yummmmm
For mains, this time we ordered peanut satay curry with rice and smoked noodles with shitake mushrooms served with salad and potato fritters. And boy we were happy about ordering it!! The peanut satay curry was a flavour bomb! Slightly sweet, spicy with tonnes of vegetables. The Smoky Noodle was a surprise. I didn't expect it to be so good. It did have a nice smoky flavour mixed with diced shitake mushrooms and you really didn't need anything else!
We have been to this place many times. The only Dish that we didn't like or should I say liked it a bit less was the Banh Mi. This is a baguette bread sandwich with vegetables and herbs. The flavours ok. Too much avocado overpowered the flavour of other ingredients and it was a little difficult to eat. But their vegetarian Pho is just sublime! The balance of flavours in the broth is great and noodles are always cooked to perfection. A MUST TRY!
Overall, you should have this place has to be on your list!! See below for restaurant details and my ratings.
Phobidden Fruit Vietnamese Restaurant
Cuisine: Vietnamese

Opening Hours: Mondayto Sunday 12:30pm — 3:30pm and 7:00pm — 11pm
Address:
965, 12th Main Road,
HAL 2nd Stage, Indira Nagar,
Bengaluru, Karnataka
560038

Telephone:080 4125 5175
Map: Location


Price Range: Rs800 (without drinks)
Takes Reservations: Yes
Ambience: 3/5
Service: 3/5
Food: 4/5
Price: 4/5
Overall: 4/5